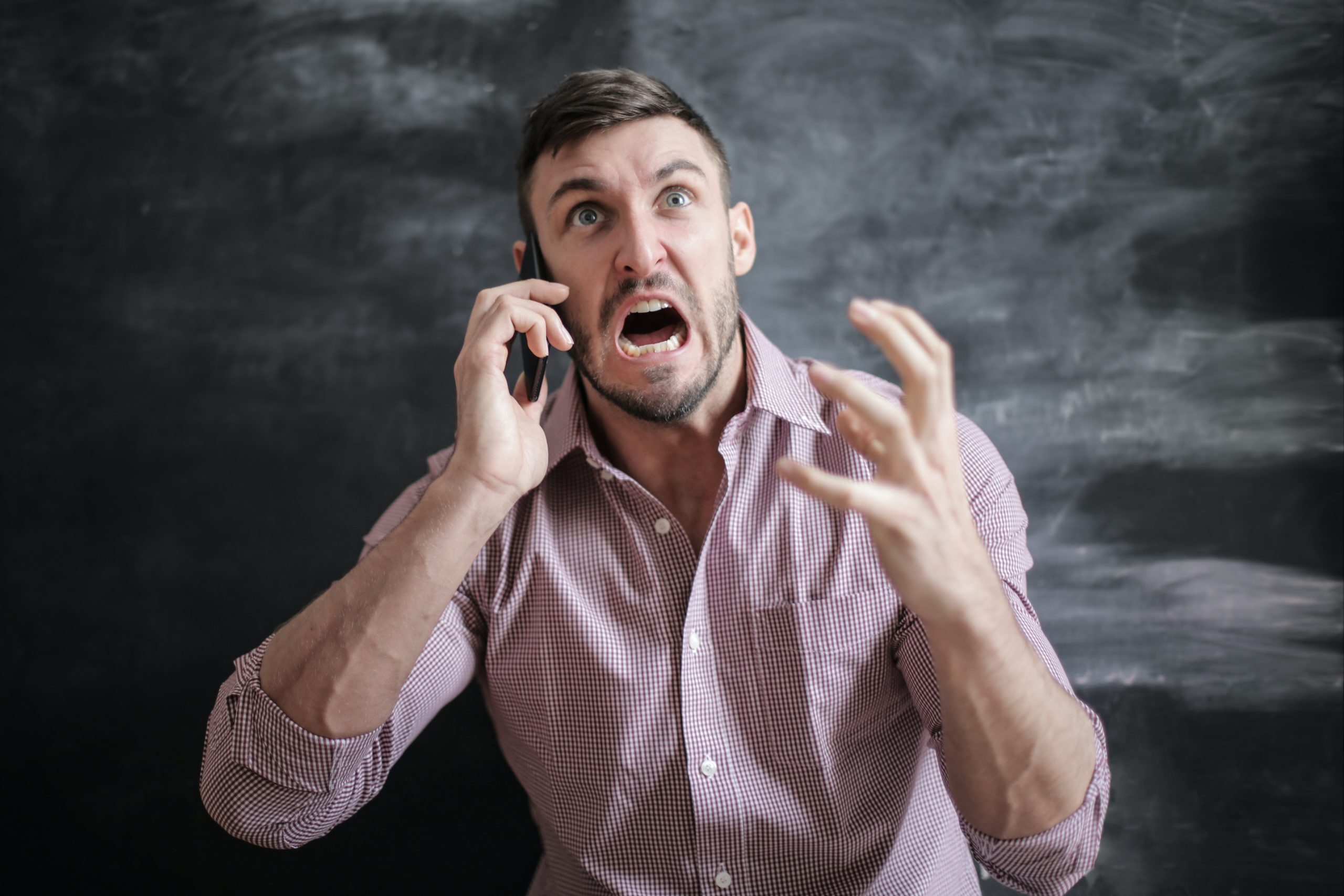 I've heard that frustration can be defined as the gap between your expectations and reality.
"I thought X was going to happen, but Y happened, and now I'm frustrated."
But what do we do when the thing that didn't live up to our expectations is God himself?
Have you ever been mad at God? I mean REALLY mad. Like scream and cry and shake your fists at the sky mad?
The seasons of my life where I've been mad at God have been some of the most painful, miserable moments for me.
"WHY, God? WHY didn't you do something? WHY have you allowed this to happen?"
I just talked to a woman this week whose son was killed in a car accident 8 years ago and now her husband has stage 4 brain cancer. She is completely overwhelmed and grief-stricken. She admitted through her tears that she's so angry at God. My heart broke for her, and I completely understand how she feels.
It got me thinking about how we should process our emotions when we feel angry at God. Here are 4 things you can do when you're mad at God…
Tell Him How You Feel
So often, when we feel negativity toward God, we shy away from Him. We think He doesn't want to hear about our feelings, or we think we can't talk to a Holy God about our disagreements with how He runs the universe.
The truth is, God already knows exactly how you're feeling. He knew you'd feel this way before you knew you'd feel this way. He's not offended or mad at you. He knows you're hurting. In fact, the Bible says He counts every tear (Psalm 56:8).
Find a place alone and say out loud how you're feeling. Raise your voice if you feel like it. I don't think it helps anything if we go on pretending like we're ok, when in reality we're burning up inside. Release your emotions and don't shut God out because of your anger.
You could also journal, if you prefer. Whatever will make you feel like you're getting your thoughts and feelings out rather than keeping them tucked inside.
Blame Satan for Evil, not God
This world is full of evil. There's no question. And sadly, the effects of evil befall everyone.
But remember: evil was the devil's idea, not God's.
God's plan was for all of humanity to be in the Garden of Eden, enjoying perfect fellowship with Him, with no sickness, pain, or sin.
Perfection. That was God's plan.
But Satan had other ideas. And when he tempted Adam and Eve with his ideas, mankind fell for his lies and evil entered the world. It was because of the fact that we partnered with Satan and his schemes that we now deal with sin and evil.
Never give God credit for the devil's work.
If you're dealing with the effects of evil in your life, or in the life of someone you love…I'm so very sorry. Truly, it's a terrible thing no one should have to go through. And I believe God takes no pleasure in your pain. I don't understand why He allows us to go through really horrible situations. But I do know that He isn't the author of the evil that is causing you so much pain.
Trust That God Will Use Your Trial for Good
While God isn't in the business of causing evil, He does love to bring good out of the dark seasons out of our lives.
In fact, it's His specialty.
The trick is to believe and hope for good to come from your trial, while you're still in the trial.
When nothing seems to be getting better, when things even seem to be getting worse, keep trusting, believing, hoping for good to come. It may be months or even years away. But God can work in mysterious ways to redeem your pain for good.
You may not even see the full scope of the good that will come from your trial until you're on the other side of life. You'll have to believe by faith that your redemption is coming.
If God can take the horror of the crucifixion and use it to save humanity from their hopelessness, He can take any situation and bring good out of it.
It won't take away the pain of what you've endured, but it will help you find hope for your future as you continue on your spiritual journey.
Get Involved With Other People's Lives
Studies show that one of the best defenses against depression is volunteer work.
It's so much easier to find something to be grateful for when you're helping people less fortunate, and seeing that other people have problems too.
Sometimes, their problems are much greater than yours or mine, and it provides much-needed perspective as you continue to deal with your set of circumstances.
If your whole universe is orbiting around your problems, you won't have the perspective needed to deal with whatever is causing you pain.
Volunteer at church, a local animal shelter, the public schools. There's no shortage of places in need of volunteers. I promise it will lift you up and bless you to be surrounded by your faith family in your time of need.
I hope this blog post gives you some practical steps you can take if you feel angry with God.
You're not alone and your feelings are valid.