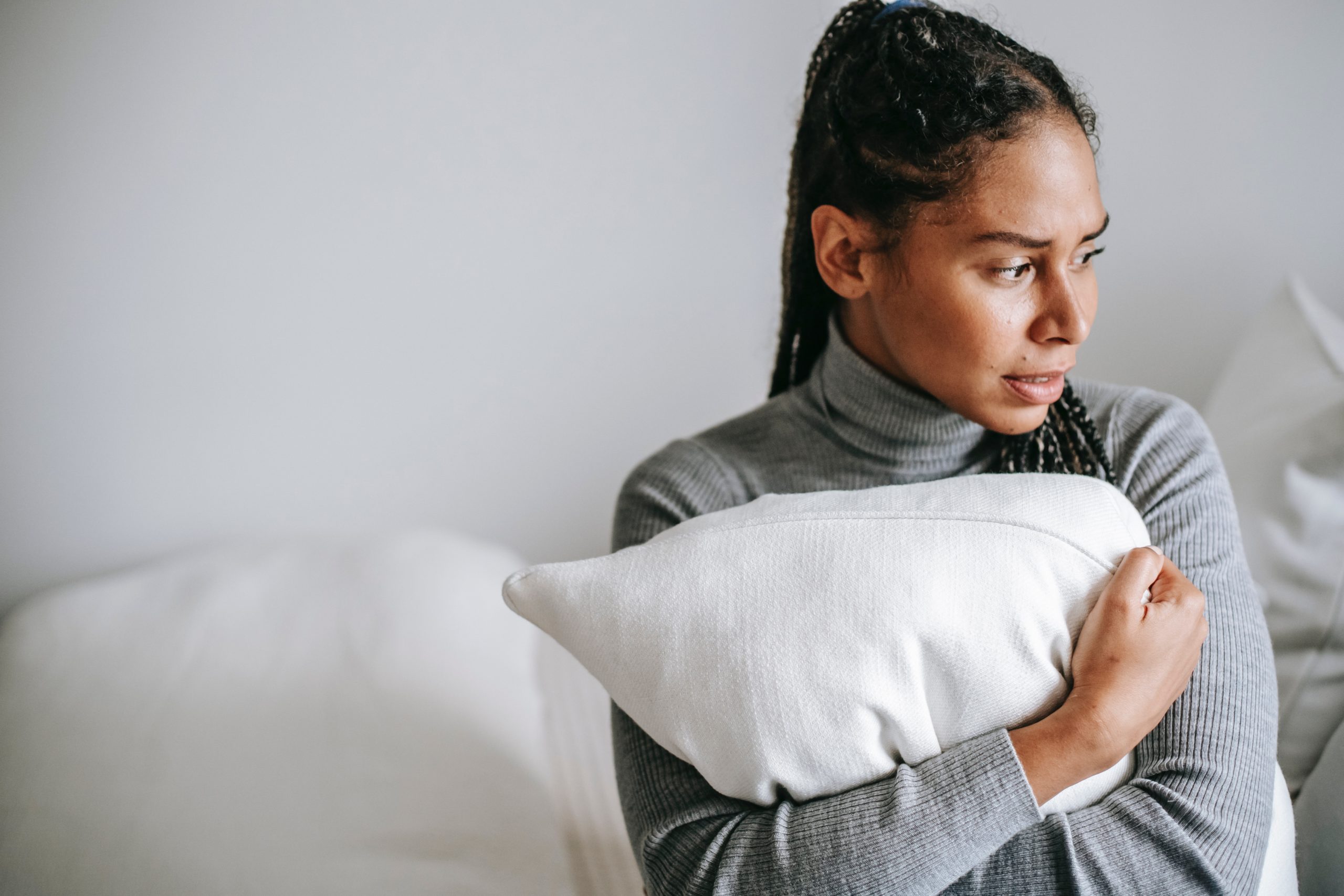 Anxiety. We all deal with it on some level.
Now, I'm not talking about the type of anxiety that requires treatment by a professional. Some of you struggle with an anxiety disorder…and I strongly encourage you to talk to a mental health professional and seek proper care for your condition.
What I'm talking about is the kind of anxiety that we all deal with from time to time. Worry about the future, or stress at work, or relationship issues. It's not debilitating, but it is a constant nagging pit in your stomach that slowly wears you down.
It's no way to live!
So how should we deal with anxiety when it inevitably becomes a problem?
I have 4 action steps that only take about 10 minutes each. You can do all of them or some of them. Whatever works for you to calm your spirit and help you walk in the power and peace of God.
PRAY
"Do not be anxious about anything, but in every situation, by prayer and petition, with thanksgiving, present your requests to God. And the peace of God, which transcends all understanding, will guard your hearts and your minds in Christ Jesus." -Philippians 4:6-7
This is step #1 and should always be the first place you start. Quiet your heart before the Lord and tell Him how you're feeling.
You don't have to have all the right words.
You don't have to sound poetic.
You don't even have to use words at all.
The Holy Spirit literally translates our prayers to the Father.
"In the same way, the Spirit helps us in our weakness. We do not know what we ought to pray for, but the Spirit himself intercedes for us through wordless groans." -Romans 8:26
Say Out Loud What You're Stressed About
Ok, this may sound really simple, but it helps!
When you're starting to feel the anxiety rise, get alone and say, out loud, what is stressing you out.
"I'm worried about paying those upcoming medical bills."
"I have to fire someone at work and I'm nervous about how they'll react."
"My spouse and I have been arguing a lot lately. I'm unsure of our future."
By stating it aloud, you can hear the problem for yourself. When we say what's bothering us, we might realize there's an obvious solution to the problem we've been avoiding, or that in reality, we have no control over the situation, so why get worked up about it?
On the flip side, when you say out loud what is causing you anxiety, you may even realize that the problem is so much bigger than your ability to handle it, and it's time to get some help.
And that's ok.
This is a very simple but effective way to manage your anxious thoughts.
Journal
Much like saying out loud what's troubling you, journaling is a great way to process your anxiety.
The difference? It's in print so you can look back on it later. Your journal entries can help you identify triggers for your anxiety, and look for behavioral patterns that may or may not have brought relief.
Specifically, here are the 4 areas you should journal:
1. The triggering event- What incident caused your anxiety to flare up?
2. The physical symptoms of anxiety- Did you get a stomach ache? Did you break out in a sweat, or maybe you started shaking? Knowing the physical symptoms of your anxiety will help you manage it.
3. The troubling thoughts you had- What thoughts did you have while you experienced anxiety? Were they reasonable or irrational? Are your thoughts helpful or destructive? …."we take captive every thought to make it obedient to Christ." -2 Cor 10:5
4. How you handled the moment- How did you respond? Was it helpful or not? If you could go back would you handle the moment the same way?
Talk to a Friend
When we are battling anxiety, it's so important to get the perspective of a trusted friend. Your friend can counsel you, share from their own experiences with anxiety, and pray with you.
Don't go through this alone.
It's hard enough to deal with life's problems, we shouldn't go through it alone.
If you're not in a church, find a good one!
And if you are in a church, but not in a small group, find a good one!
The body of Christ is a wonderful place to find support and guidance for all the things that keep you up at night.
"A friend loves at all times, and a brother is born for a time of adversity." -Proverbs 17:17