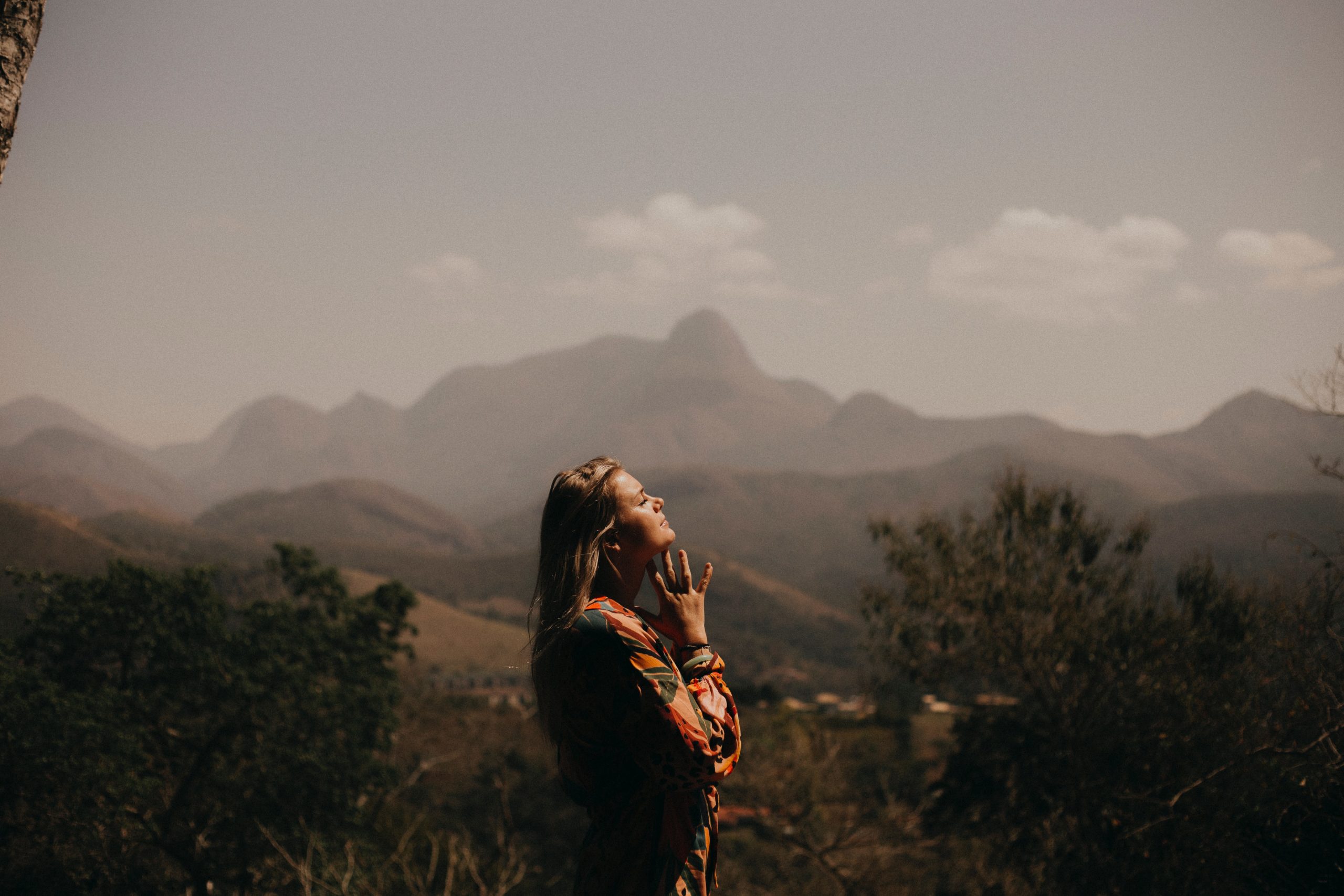 An excerpt from You're Gonna Make It: Unlocking Resilience When Life Is a Mess.
I was in college when my mom was sick with cancer.
As the disease progressed, there were many nights when she would struggle to sleep, and most nights when I was home, I'd try to stay up with her. She'd ask me to read the Bible to her, and John 14 was one of her favorite sections.
I didn't know the Lord at that time, but I read it so much that eventually, I memorized most of that chapter. I didn't know it then, but those words from Jesus would stick deep inside me, and I'd return to them time and time again whenever uncertainty or pain would weigh me down.
So listen to what Jesus was saying to my mom (and me) and what He's saying now to you:
"Let not your heart be troubled; you believe in God, believe also in Me. In My Father's house are many mansions; if it were not so, I would have told you. I go to prepare a place for you. And if I go and prepare a place for you, I will come again and receive you to Myself; that where I am, there you may be also. And where I go you know, and the way you know."
Thomas said to Him, "Lord, we do not know where You are going, and how can we know the way?"
Jesus said to him, "I am the way, the truth, and the life. No one comes to the Father except through Me" (John 14:1-6, NKJV).
Faith is what cures a troubled heart.
That's so beautiful that I want to say it again: Faith cures a troubled heart.
Is your heart troubled right now? We have so many reasons to be troubled. Each of us has our own fears and doubts. As I like to say, all God's children got issues. So it's no surprise when we look at what's going on in the world and we're like, "Ugh, how is this all going to work out? Or is it?"
To which Jesus says, "Let not your heart be troubled." Why? What gives Jesus the authority to say that?
Check out what He says next: "You believe in God, believe also in Me." This is why I say that faith cures a troubled heart.
Jesus is not asking us to carry the confusion and the disappointment. He is telling us that He came to earth for a reason—that He lived a perfect life and died on the cross and was raised from the dead for a reason.
God absolutely loves it when we trust in Jesus. Here's what the writer of Hebrews says in chapter 11, verses 1 and 6:
"Faith is the substance of things hoped for, the evidence of things not seen. . . .
But without faith it is impossible to please [God], for he who comes to God must believe that He is, and that He is a rewarder of those who diligently seek Him."
Our generation is so used to walking by sight, not by faith.
The problem is that walking by sight undercuts our ability to unlock resilience. Why is that a problem? Because we have to be resilient to experience something that we cannot see.
Resilience is born by a vision of what can be but is not yet.
God wants us to walk by faith, by trusting in Jesus. That is why we're exploring the unstoppable life, a life fueled by hope and grit, because even right now I believe Jesus is saying to all of us, to our whole country and the whole world, something like, "Listen, your hearts are troubled. But don't be troubled. You believe in God, so believe in me."
The only true way to believe in God the Father is to believe in God the Son. And God the Son—Jesus—says that by knowing Him, we will know His Father. That's why it's so important for us to exercise the faith God has already given us. And like a muscle, our faith will get stronger the more we exercise it.
I believe that every moment of our lives is an invitation from God to trust him. Seriously, every moment! How cool is that?
It's always the right time to see that God is not just a good Father but a good, good Father. God isn't just sort of good; He's amazingly good!
And those moments when our hearts are troubled are the times when we learn to walk by faith and not by sight—when we experience that faith cures a troubled heart.