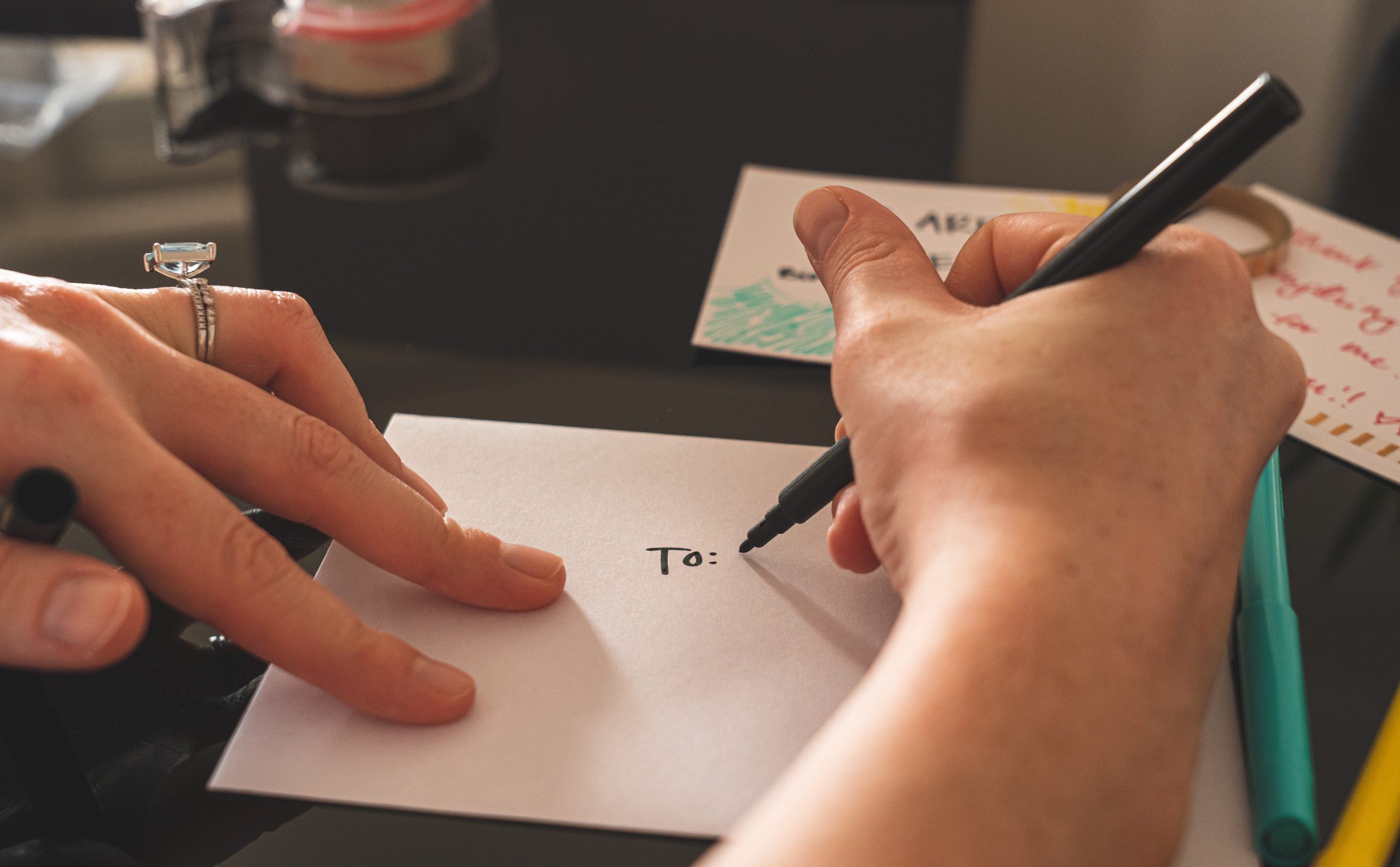 I want do something a little bit different today. I was spending time with the Lord, and the Lord had something he wanted me to say. Today, I don't have a lesson on how you and I are meant to live as children of God. (Even though you know I love that and could talk about it all day!) Today, I just want speak over you in the name of Jesus.
There's a word for this in the Scriptures. It's called prophesying. Don't worry. I'm not here to tell your fortune. Biblical prophecy is just one person communicating the heart of God to other people.
When I was sitting with God this morning, he told me to let you know that you are beloved.
You might not feel that way today. Maybe those around you haven't made you feel that way. But God love is not dependent upon our feelings. He loves you so much that he has numbered every hair on your head. And he knows you better than you know yourself.
Because he knows us so well, he also knows none of us are the best versions of ourselves. That is exactly why God sent Jesus on a rescue mission. None of us are above being rescued by him, and none of us have been forgotten or skipped over. As Romans 3:23 puts is,
"For all have sinned and fall short of the glory of God."
We've all failed, but our failure is not the end of our story. God sees us in all of our failure. But he also sees our potential. Without him, we have no potential for glory. We might be good people; we might even gain a lot in this life. But apart from Jesus, we won't be any closer to the person he created us to be. When God looks on us, he knows that the only way for us to live into our potential is in Jesus through the power of the Holy Spirit
Some of you are pressing in and striving for that God-given potential. Some of you are running in the other direction, trying to escape the goodness and mercy of God.
No matter where you are, God is not finished with you. (Oh, I think that somebody needs to read those words one more time.)
No matter where you are, God is not finished with you!
God doesn't want you to run away from his love. He's not just a father, some distant authority who is chasing you down in judgment. Our God is a good Father. He is coming to rescue you from your sin and from yourself. How do I know? Because he already did that through finished work of Jesus on the cross.
All we need to do is respond to the saving work that is already finished. When we accept his great love for us, he will do extraordinary things with our lives. If we've already accepted that he is Lord of our life, then we need to take the next step of surrender. Where are we still grasping at control? Think about that area of your life, and offer the simplest prayer: Lord, your will be done. The moment we say that, we are partnering with God. We are entering into his resurrecting work in us and becoming the man or the woman that he created us to be.
Anyway, God just wanted me to tell you how much he loves you.