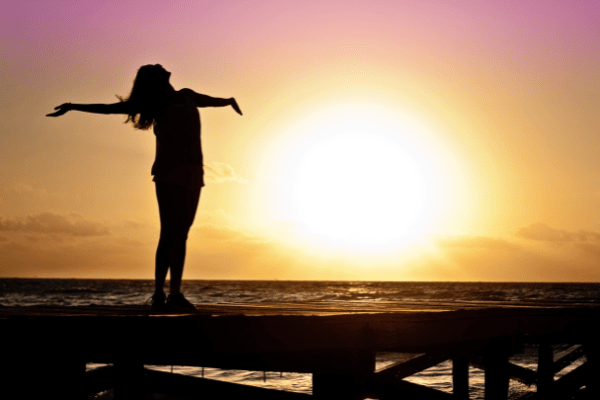 I love a good to-do list. Few things match the high of checking an item off a list. And checking the last item off the list? Euphoria.
I'm the guy who writes something I've already completed on the list just so I have the joy of checking it off the list.
Basically, to-do lists are a legal drug.
While to-do lists are very important in work and in life, I've learned that having a solid not-to-do list is equally important.
Why? Because what you don't do sets up what you have time and space to do. Avoiding the right things allows me to have time and energy for the things that matter most.
Here are 6 things currently on my not-to-do list:
Living without boundaries:
If you keep a wide-open schedule at work and in your personal life, in no time it will be filled with other people's priorities. Or worse, your own misuse of your time.
It's so important to set boundaries around family time, time serving at church, and time with the Lord.
Does your schedule reflect your commitment to those things? If I glanced at your calendar, would I guess that you were a committed Christian and family member? Make sure you're setting up boundaries in your schedule to protect the things that matter the most in life.
Procrastination:
I've never met anyone who experienced real happiness or fulfillment from procrastinating. It really is a joy-killer.
Don't put off your most important, or most intimidating projects. The trick is just starting! Once you get going you can ask questions and solve problems as they arise. You can check things off your task list, and you can collaborate with those who have valuable input into what you're trying to accomplish.
But you can't do any of that if you continue to procrastinate!
When you feel yourself avoiding a task, add that project to your calendar and stick to that "appointment." Hold yourself accountable for tackling the things that cause you some fear.
Perfectionism:
Interestingly, procrastination is often caused by a desire to be perfect. "If I can't do ___________ perfectly, then I don't want to do it at all!"
Allow yourself the freedom to make mistakes and then correct them.
Perfectionism will also kill your relationship with God. Only HE is perfect, we don't even come close. He doesn't demand perfectionism from His children, He asks for our loyalty in service to Him, and that we keep Jesus at the center of our lives.
People-Pleasing:
Ugh, this one can be so hard for people of faith. We've convinced ourselves that "good Christians" never say no to someone.
if you're always putting the needs of others above your own, or even just feeling like you have to do things for people because they'll think less of you if you don't, you have issues with people-pleasing.
The key to not people-pleasing is to say the word "NO" often and clearly. It's OK to say "no" to tasks and activities that keep you from the things you value most.
It's OK…it's just really hard for some of us. But you'll never be all that God wants you to be if you're pulled in too many directions by the demands of others. As long as you're in right relationship with your Heavenly Father, and you're centered on doing His will, you can be free the compulsion to keep everyone around you happy all the time.
Dwelling on the Past:
Let's face it: we all have regrets. The past is full of things we wish we had done differently, and chances we thought about taking but didn't take.
When you let those regrets haunt you, they can make it hard to move forward with your life. But if you're stuck looking back at what might have been, how will you ever see what IS?
Isaiah 43:19 says, "See, I am doing a new thing! Now it springs up; do you not perceive it? I am making a way in the wilderness and streams in the wasteland." God wants to lead us away from being hyperfocused on our past, help us focus on the new work He wants to do now.
The best way out is through—and through is exactly where you're headed when you stop dwelling on the past. You'll be able to look forward instead of back, and see all the great things in store for you.
Living With Fear or Anxiety:
There's no shortage of Bible verses about fear. And almost all of them start with, "Do not…".
You see, God started your not-to-do list a long time ago!
Literally, there are 365 verses in the Bible where God is saying some version of, "Do not fear." One for every day of the year!
Here are just a few scripture verses on what God has to say about fear…(bold/italics mine)
"For I, the LORD your God, hold your right hand; it is I who say to you, "Fear not, I am the one who helps you." -Isaiah 43:19
"You shall not fear them, for it is the LORD your God who fights for you." -Deuteronomy 3:22
"Fear not, for I am with you; be not dismayed, for I am your God; I will strengthen you, I will help you, I will uphold you with my righteous right hand." -Isaiah 41:10
I hope you take some time and develop your own not-to-do list, as you set a framework around your life and eliminate all the things that keep you from the life God has planned for you.