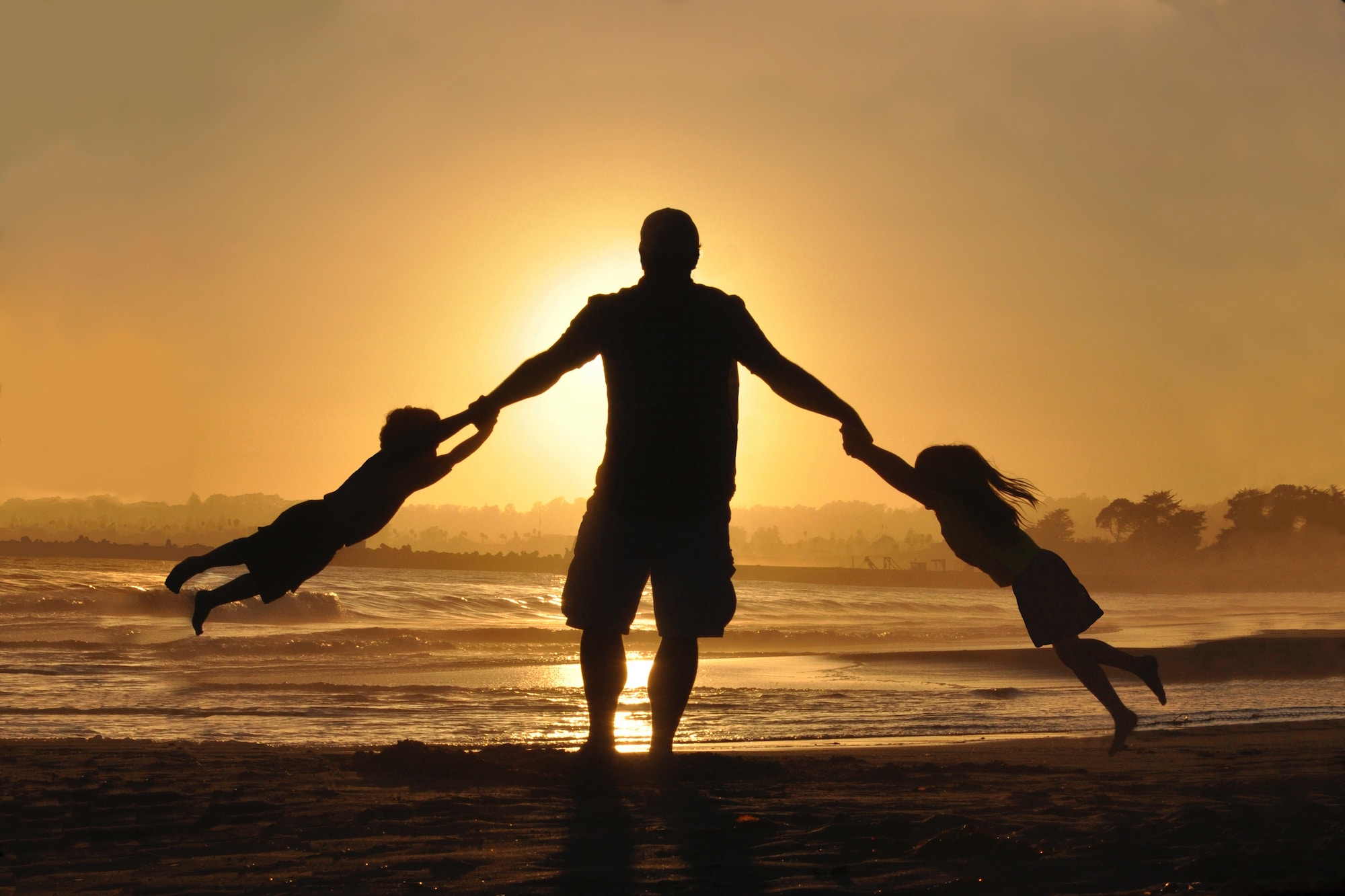 As a husband, father, son, as well as a pastor, Father's Day can be, well…weird. For anyone who is being celebrated, these Hallmark holidays are a buffet of emotions. To be honest, I approach Father's Day as both a proud dad and husband, but I'm also reminded of how hard it is to do it well. Not to mention that since my kids are younger, secretly I'm not actually sure if what I am doing actually works. I hope and pray I realize the goal of my children blossoming into the people they were created to be, and I do my best to help them do that. I think most dads can identify with those feelings.
The longer I am a father, the more I have become grateful for my own dad. My father was and is a pillar of strength and wisdom. It's impossible to quantify the impact he's had on my life. I am who I am today because of his influence. I am also honored to have my mother's father, my grandfather, as a continued pillar in my life. My grandparents lived close to us growing up and were like a second set of parents. Although different from my father in many ways, my grandfather's influence on me was powerful.
For some people, Father's Day is difficult. As a pastor, I talk with many people who grew up without a father figure, or their father was awful. The level of carnage an absent or horrendous father creates is tremendous. A lousy or absent father damages not only a child and a family but a community and society.
So if you are a dad, you want to do it right. As we look at Father's Day, here are four ways to win.
1. Love Your Family and Teach Them to Love
Love is the key. It sounds cliché, doesn't it? But it is. A father's love can make all the difference. One of the best pieces of parenting advice I ever got was to make sure that my children knew that their parents loved each other. So my wife Lynn and I have always made that a priority. There is such safety for kids when their mom and dad love each other.
Actions speak louder than words. Dads, go out of your way to show your family that you love them. Tell them. Hug them. Express your love over and over again until your kids say, over and over again, "Dad, we know that you love us!" And don't ever forget that part of our responsibility as a parent is teaching our kids how to be loving toward others.
2. Be the Rock of Your Family
Every building needs a foundation to stand the test of time. So does every family. Parents are a big part of a family's foundation. Dads, we should seek to be a solid rock for our family. When people talk about us, we want them to talk about our integrity, strength, hard work, love and truth. Our children learn from not only what we say, but what we do and how we live. Remember, whatever is normal in your home, they will think is normal across the board. So remind yourself to be a steady rock for your children.
3. Be Present When You are Present
We live in a distracted culture. More and more every day, we are becoming disconnected from the people we love. With miniature computers in our pockets, with all the world's information at our fingertips at all times, we must be careful how that is impacting our families.
Then if you add on top of it a 24-hour news cycle and endless entertainment, we dads have to re-learn the art of presence. I was recently at a reception for the international evangelist and Bible teacher Luis Palau. All of his children were there, grown up and successful in what they're pursuing, and they absolutely adore their dad. Each one shared that although Luis' ministry had him traveling a lot, whenever he was home, he was relentlessly focused on his wife and kids.  I was personally convicted by that. It's not just about being home, it's about our impact and the quality of our time we spend with our children. We must be present with our family, with our whole hearts.
4. To Stand Up, You Have to Kneel Down
Finally, it is important to remember that it is impossible to give what you don't have. As a pastor, I often talk with men who admit they are preoccupied, tired and emotionally spent. They don't feel like they have much to give. I tell them it's not unusual, it's a problem many people face. That's why I share with them that it's absolutely impossible to love our children as a father should unless we first receive the love of our Heavenly Father.
The only way to stand up strong in today's world is to first kneel down in prayer. That daily commitment is healthy for us. Listen, Dad, God created you and loves you as His child. He wants to do a work in you every day, so He can accomplish amazing things through you, to your family and to the world. So this Father's Day, as you think about the ways you can be the father you want to be, don't forget to invest in the spiritual side of your life. It will surprise you how it will set you up for success in all the other areas of fatherhood.