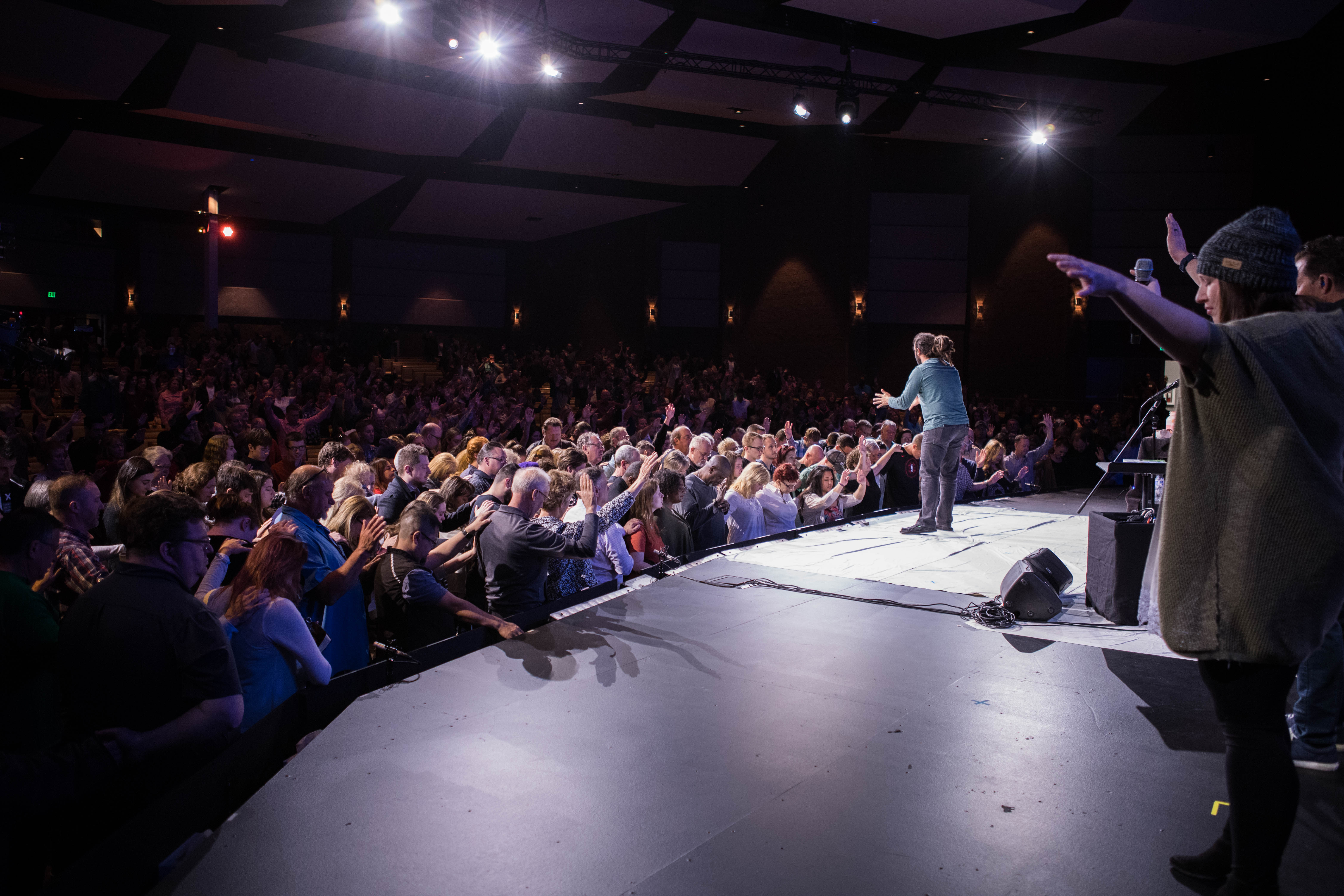 Don't you love to see Jesus working in people's lives right here, right now? In the crazy world we live in, it's so good to know that Jesus is real, and he steps right into the midst of our messy lives and not only rescues us…he restores us to a life of purpose as we simply respond to him!
Last weekend, Michael and Pam Rozell from Potter's Field Ministries visited the Crossroads Community Church campus in Vancouver, Washington and presented an amazing story of God restoring and rebuilding their lives. Their artistry – Michael's ability to communicate visually with clay, combined with Pam's musical gifts – created a powerful foundation for many touching stories that ranged from hilarious to deeply emotional. People were inspired and encouraged in their walk of faith, but even more than that…literally HUNDREDS came forward to receive Jesus for the first time, or rededicate their relationship to him, or take steps of faith in their walk with him! It absolutely blew us away and not only were people affected in Vancouver, but literally all over the world as they contacted us online and asked for help and support.
If you did not get a chance to watch this message, I encourage you to go here and watch it today…God will rock your world!