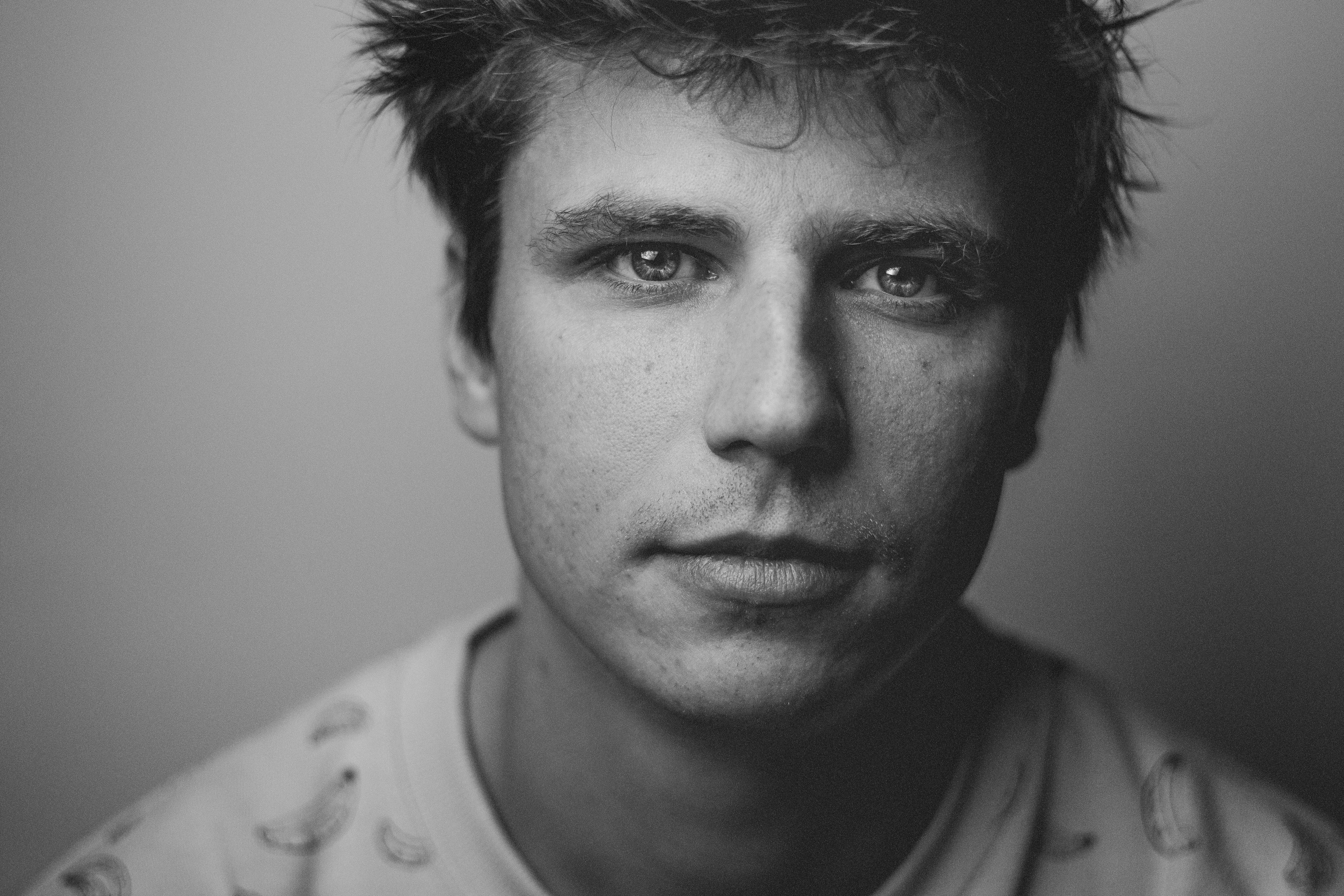 "I wanted to give up on my life…but God heard my cry, and He came through for me!"
Sometimes our path to walking with Jesus isn't a direct route. Sometimes there are detours along the way that, looking back, we wish we never would have taken….But the beauty of the Lord is He loves to welcome us home, no matter where we've come from, or how long it's taken us to surrender to Him.
This week we had the opportunity to talk with Michael, a viewer who's been following Daniel Fusco Ministries for the last two months. He reminded us so powerfully that God loves to take the journey with us and join us in the process as we grow in following him.
Growing up, Michael's parents believed in the Lord, but their family rarely attended church or talked about faith at all. In his early teen years, Michael started partying and quickly chose to drink alcohol and smoke marijuana, mostly in an attempt to fit in with his friends. One night Michael got so drunk he lost control and became violent. He ended up in prison for 4 years for felony assault.
When he got out of prison, Michael didn't know where to turn…so he turned to drug abuse. He began abusing drugs he had never used before, like heroin and cocaine. He said, "I was worshiping a false idol. I was destroying myself, shooting any kind of drug that I could get my hands on, and I was destroying people's lives. I didn't care about anyone but myself and my high!"
Michael abused heavy drugs for two-and-a-half years.  He said, "I would stay up for a week straight without sleep. I was so scared, I thought I was going crazy!" He became paranoid and ended up homeless, taking shelter in an abandoned train station.  
"I wanted to give up on my life," Michael told us. "But then all of a sudden, this very deep urge came over me, and I started praying really hard, like from the depths of my soul, to a God that I didn't know. I know He heard my cry, and He came through for me!" As Michael was praying that day, a pastor who knew his family arrived at the train station to visit him. The pastor took Michael home to his parents – who didn't want anything to do with him.
"I started praying really hard, like from the depths of my soul, to a God that I didn't know." Click To Tweet
His parents' reaction was devastating to Michael…So his pastor took him in instead.
During this time, Michael was trying to live a peaceful life, but he got into a fight with his brother-in-law and ended up in jail again for 2 weeks…But this time, he didn't give up hope. He trusted the God who had answered his prayers in the train station.
The same night that Michael got out of jail two months ago, he discovered the Real Show on late night television. He said, "I believe that God was giving me another message of hope and telling me to not give up through Pastor Daniel's message! I watch Pastor Daniel all the time now, and he is helping me with my walk with Jesus!"  
Michael is learning to walk in faith with Jesus, and his pastor is trying to help him mend his relationship with his parents. Although he knows healing from his past will be a process over time, Michael is full of hope and is excited to read the Bible on his own and keep growing in his relationship with the Lord.
We're so excited for all that the Lord is doing in Michael's life – and so excited to be on the journey with him, as we all undertake the process of knowing Jesus more fully.
How to Respond in the Face of Painful Relationships