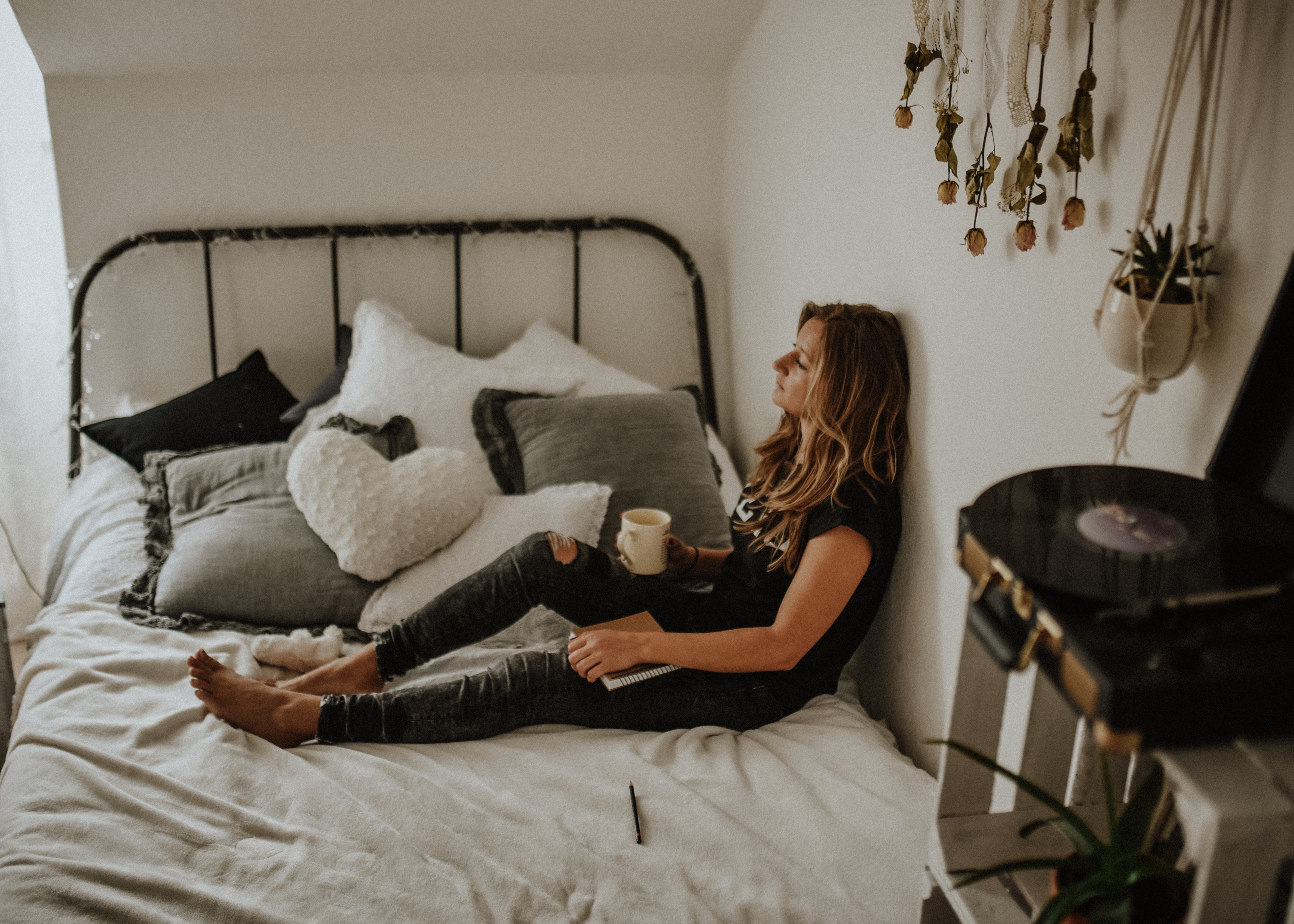 "At some point in time, I realized you can't look at your life as mom and dad's fault — I had to own it!"
For years, Crystal blamed her parents, her ex-husband, and anyone else who had mistreated her in the past, for the life she'd learned to hate. But recently, Crystal has turned her own perspective on life completely upside down. She went from feeling like her life was a product of her circumstances…to realizing life is not only composed of other people's choices about how they treat us, but it's also about our responses to those situations. Now Crystal is acknowledging what happened to her…and moving forward, trusting God.
As a child, Crystal's parents abused drugs and alcohol and also physically and sexually abused her. Her dad let her finish his drinks, so Crystal was introduced to alcohol at the age of 7. By age 10, she was homeless, and by 14 she considered herself an alcoholic, depending on alcohol everyday.
When Crystal grew up and got married, her husband also abused her. After several years enduring abuse, she fled with their three children and took refuge in drugs to try to mitigate her anxiety…She was caught in a vicious cycle – every time she got anxious, she used drugs, but then her anxiety would increase until she had a panic attack…and used again.
Crystal's body went into shock from her drug abuse, and she was hospitalized, nearly dying three times. When she didn't die in the hospital, Crystal knew her life had to be a miracle, and she gave her life to Jesus in that hospital bed. She told God, "Jesus, you tell me what to do, and I'll follow you."  "I know God kept me here for a reason." Click To Tweet
Since that moment, the biggest change for Crystal has been forgiving her parents and ex-husband, as well as accepting the parts of her life that have been her own responsibility…and making different choices.
"God took my shame and anger away," she told us. "Every day I wake up and thank him!"
Not long after this, Crystal stumbled upon the Real show while watching the Hillsong Channel, and she and her second husband found themselves relating to Daniel's experiences right away. She's been learning more about what it means to follow Jesus, and she wants to grow in her knowledge of the Bible. "By watching the show and receiving prayer, I now believe that God has a bigger plan for my life – to help others who are hurting!" Crystal said.
What's the next step for Crystal? She's looking for opportunities to help other women who have suffered abuse and are battling addictions. "I know God kept me here for a reason," she said.
We know God saved Crystal's life for many reasons…and it's amazing to see how God is already leading her to be part of His work of transformation in other women's lives.
What Will You Choose?