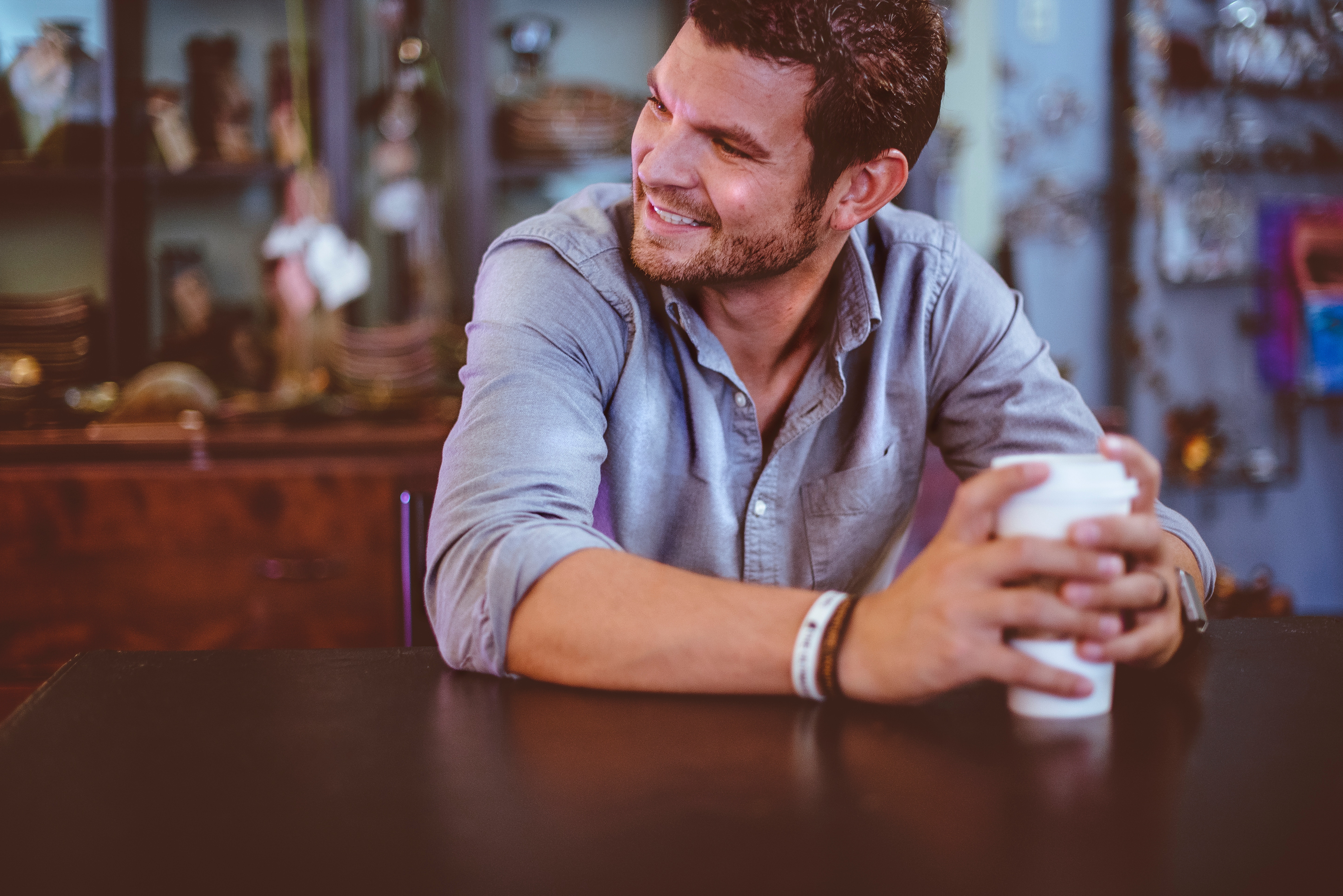 "I did the most unforgivable things….I was so desperate. I knew I needed help!"
So often we're our own worst enemies. The Apostle Paul knew this well, which is what inspired him to say in Romans 7:19, "I want to do what is good, but I don't. I don't want to do what is wrong, but I do it anyway." We've all felt this way — sometimes, even when we know the right thing to do, and it feels like everything within us is telling us not to do something, we end up doing the wrong thing anyway.
We got a call from Brian this week, who shared his story with us and told us how angry he's been with himself for doing the things he doesn't want to do…but that's been changing ever since Brian met Jesus.
For years, Brian abused alcohol and spent much of his time partying. Although he's been married 13 years, just a few years into his marriage, his alcohol abuse started to negatively influence his relationship with his wife. He began doing and saying things he never thought he would do or say.
Brian's wife is a Christian, and this quickly became a huge source of conflict for them. Brian told us, "She had been following Jesus. But I hated God and what he stood for as I was growing up, and that stayed with me through my adult life and my marriage!"
When Brian got drunk, his behavior toward his wife would totally change. He said, "I could never get over myself and felt that I was superior over my wife, like I was better than her, or I was more important than her!"
But in the last year, Brian started to come to his senses. He said, "What I did, the way I hurt her, was unforgivable!" And then Brian realized he wasn't just hurting his wife — his behavior was hurting his 12-year-old daughter too. He said, "I would look at my little girl and try to talk to her, and she would just look at me with the most hateful look I had ever seen. It completely broke my heart and my soul. I knew I needed to do something, and things needed to change!"  
Amazingly, it was Brian's wife's faith in Jesus that started to transform his life. Brian had seen how his wife maintained her faith even as their relationship suffered. He said, "My wife still kept loving Jesus, no matter what happened between us."
Amazingly, it was Brian's wife's faith in Jesus that started to transform his life.
Click To Tweet
That realization convinced Brian he needed to know who this Jesus was. He stopped drinking, and he discovered Crossroads Community Church online. "I started to watch Pastor Daniel, and I was hooked," he told us. Brian gave his life to Jesus while watching one of our church services online, and he texted our hotline number to connect with a member of our team. On the phone, he told us, "I was so desperate. I knew I needed help and needed to change!"
Brian is now regularly attending church and learning more about who Jesus is, as he walks with him in faith. His relationship with God is transforming his marriage and his relationship with his daughter as well….Healing is a process, but Brian is taking all the right steps toward healing with God. He's connecting with one of our pastors, and we could not be more excited to be on this journey with Brian….We're all on journeys with Jesus – together.
Are you Judging or Loving People?