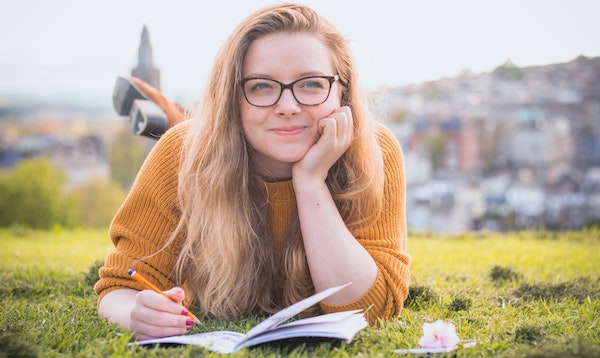 "The ending of my story isn't wonderful so far… But it's getting there."
We met Keith when he called in recently to our Jesus is Real radio show. "It's gotten me through a lot," he said. Abused as a child, Keith turned to alcohol and marijuana to cope at age 14. At that pivotal time in a young man's journey, his life accelerated in a direction he never wanted. "Sin always escalates," he said. "Whether you expect it or not, little sins always lead to bigger ones."
Fast forward several years, and Keith had figured out how to function as an alcoholic. A professional chef and owner of several well-known restaurants, he was also addicted to the fast life of cocaine, drinking and carousing.
"All of a sudden, I found myself at a point where I lost everything," he said. "Out of nowhere, I was homeless, jobless, and I went from $300K+ a year to living with my mom and dad in my mid-forties." Every night, Keith would find his way to the same riverbank to drink and do drugs. "Most nights ended the same way: with me on my face, crying out to God. I thought I was a good person, but I wasn't…I couldn't understand why God would do this to me."
Soon after, Keith was introduced to Jesus by a woman who eventually became his wife. He got clean from drugs and alcohol. "The Lord helped me quit, with no rehab and no withdrawals," he said.
But his problems didn't disappear. "You reap what you sow," Keith said. "For such a long time I didn't sow anything good. And I'm still reaping what I sowed. I've never been closer to God, I've never been a better man, but I'm still dealing with the consequences."
After a season of separation from his wife and falling back into drinking again, Keith got a call from his wife, who wanted to forgive him, and God began to repair his relationships once again. Keith started to dig into God's Word and through Christian counseling and a season in a halfway house for men overcoming addictions, he now has the opportunity to serve in Christian ministry and receive one-on-one mentoring from the pastor in charge of the program.
"It's still a tough story, but stories are all about the end result, right? And that's God. He's the only one to get me through beginning, middle, and end," Keith said.
In the last few years, Keith found Daniel Fusco Ministries through Jesus Is Real Radio. He reached out after a message about knowing where you are with God… "Knowing I'm in God's will, finding a sense of belonging, having that awesome feeling that comes when you hear and obey the Holy Spirit…all of that has been the biggest change in my life."
Keith now works at a big grocery store in the meat department and makes it his personal mission to reach out to his regular customers and old party buddies to share the gospel. "I know I'm called to share the gospel. It's their souls on the line after all," he said.
Keith's story reminds all of us of something we love to say: We're all in process. Jesus simply wants us to take the next step he's asking us to take. And Jesus promises to take the journey with us. Along the way, he fashions us into the unique people he's created us to be!
Keith put it so well when he said, "It's like Jeremiah 18… You just gotta 'go down to the potter's house!' God's the potter, and he's taking an active role in forming us. If something's wrong, he just makes that part into broken shards…and then he remakes us."
Let's all ask Jesus today what steps he wants us to take next, and simply respond to his voice. He will do the work. We can rest in his grace and love, and through our lives he will get the glory.