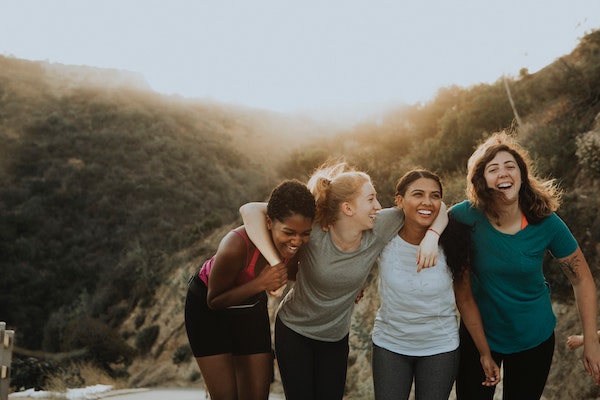 "Just because I didn't 'feel' loved or even believe that I was loved, didn't make the truth of what God says any less true."
Walking with Jesus doesn't "fix" everything. When we put our faith and trust in him, we are saved eternally. But life is still hard, and we all come to Jesus with wounds that need healing.
When we talked with Susan a few weeks ago, she told us that's something she's been learning recently. Growing up, she sought comfort from her family dysfunction in any place she could think of: drugs, alcohol and other people primarily.
"I developed so many coping mechanisms to try and protect myself from being hurt further, like controlling situations and people, accepting lies about myself, judging others and codependency," she told us.
When Susan turned 24, she put her faith and trust in Jesus and has been walking with him more than 30 years now.
Just in the last year, Susan started to realize she had healing to do from things she'd suffered as a child. Her husband's mother and sister passed away in 2018, and in the midst of grieving those losses, she told us, "God revealed to me that I had buried hurts and unforgiveness from my childhood. This was quite disturbing and shocking to me at first, especially after walking with God for so long!"
Around the same time, Susan and her husband starting watching Pastor Daniel's messages online on Sunday mornings through Crossroads Community Church Online. In February, Pastor Daniel taught a message about family. Susan said, "All throughout his sermon God was talking directly to me! I began to see I had been believing lies about myself. God opened my eyes to the fact that just because I didn't 'feel' loved or even believe that I was loved, didn't make the truth of what God says any less true."
Susan remembered Pastor Daniel saying at the end of the message, "If you are ready to stop believing the lies and start believing the truth about who God says you are, raise your hand, or text the number on the screen." She wasn't sure it was for her to respond, since she wasn't a new believer. But she was taking a new step with Jesus, so she texted us anyway.
Now I know the truest thing about me is that I am who God says I am, and he loves me fully, truly, deeply.
Click To Tweet
One of our volunteers at DFM called Susan, and they talked about everything she had been processing. In the course of that conversation, Susan also demonstrated amazing generosity by contributing to that volunteer's mission trip fund!
"I understand now that all along my deeper issue was trust," Susan told us. "I didn't trust God completely because I didn't believe that he loved me or that I was lovable…Now I know the truest thing about me is that I am who God says I am, and he loves me fully, truly, deeply."